Book Group
Anti-Racism and Social Justice
Book group Zoom link: https://us02web.zoom.us/j/84727976186
Email any questions to Sarah Raynold, sarahraynold@gmail.com
We at St. Andrew's strive to achieve the ideal of equal justice and equal opportunities for people of color and the oppressed.
We are committed to responsibly embracing the social, spiritual and intellectual challenges of the world. Today's challenges are complex. The recent tragic incidents of deadly violence in our country remind us that we still have much work to do to create an inclusive community and address the challenge of undoing the structural and sustained racism that exists today.
Our Book Group aims to create opportunities for awareness of the multiple dimensions of racism, social power, and faith as a factor for reconciliation and redemption in social relationships.
In addition, St. Andrew's cares deeply about the safety and emotional well-being of all; we support the establishment of policies and laws that protect gay, lesbian, bisexual, transgender, questioning and gender non-conforming youth and students.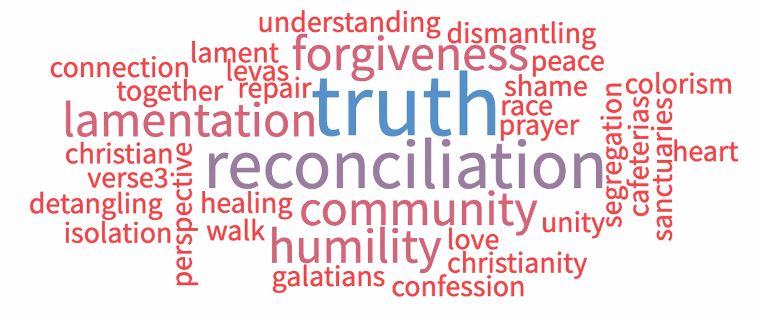 Book Group:
Our book group meets every two weeks to discuss books that discuss race, implicit bias, intersectionality, gender, and how we can work to combat institutionalized racism in our communities and our country.
Books we have read so far:
So You Want to Talk About Race by Ijeoma Oluo
How to be an Anti-Racist by Ibram X. Kendi
Our Current Book: Be the Bridge: Pursuing God's Heart for Racial Reconciliation by Latasha Morrison
Our Next Book: Complicity: How the North Promoted, Prolonged, and Profited from Slavery by Anne Farrow, Joel Lang, and Jenifer Frank